Course I
Maxillofacial Orthopedics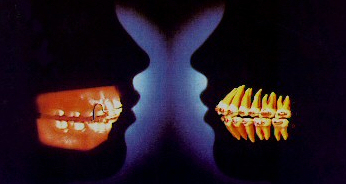 The Course that has attracted over 50,000 dentists Worldwide!
Face the facts … more ortho cases are now being treated on a non- extraction basis and at an earlier age by general dental practitioners. If you wish to develop the orthodontic side of your practice, this is the course for you.
A series of removable orthopaedic and functional appliances, designed to correct structural deformities prior to straightening teeth. It's easier than you think!
Dr Truitt's step-by-step tuition, backed by over 2,000 slides documenting numerous cases, will give you all the tools you need to begin treating cases immediately.
Course I Content
Friday & Saturday
Concepts of Orthopaedic treatment.
Defining the difference between a dental and skeletal malocclusion.
Cephalometric evaluation.
The importance of anchorage.
Appliance selection, construction and activation: Schwarz; Jackson; Sagittal; Crozat; Bionator; Twin Block; Williams and others.
Case examples: Class I; Class II and Class III Malocclusions.
X-Bite correction, anterior and posterior.
Anterior open and closed bites.
Appliance Therapy continued.
Cephalometric Evaluation continued.
Setting up your practice for marketing Orthopaedics as a private option to standard NHS extraction therapy.
Self Evaluation Examination.
Introduction to Delta Force Bracket System.
Case evaluation classes are held break times and after each days lecture. You are encouraged to bring your study casts for assessment.